LAVORA CON NOI IN TC-WEB
Se sei preparato e hai voglia di metterti in gioco potresti entrare a far parte del nostro team di professionisti! Contattaci compilando questo form con tutti i dati necessari per valutare la tua candidatura e non dimenticare il tuo CV in allegato. Ti risponderemo al più presto e se ci fossero posizioni disponibili che corrispondono al tuo profilo potresti diventare un membro del nostro team Tc-Web!
Al momento selezioniamo candidati per i seguenti profili: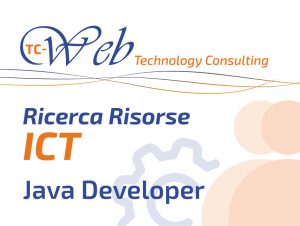 Junior /Senior Java Developer
Posizioni su Torino con le seguenti skill in ambito mobile:
Ottime competenze di sviluppo Java
Ottimo spirito di iniziativa, proattività e collaborazione
Diponibilità a trasferte all'estero, di breve durata (qualche settimana)
Nice to have: Agile Scrum, HP-ALM, JIRA/Confluence, TestNG, Load runner, Elastic Stack
Conoscenza molto buona della lingua inglese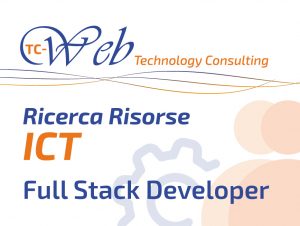 Full Stack Developer
Posizioni su Torino e Roma con le seguenti skill:
Formazione universitaria in Informatica o esperienza equivalente
Buone competenze di sviluppo, con linguaggi di programmazione a oggetti (Java, C#, C++ …), maturate e approfondite nel corso di esperienze significative
Discreta conoscenza della lingua inglese, sia scritta che orale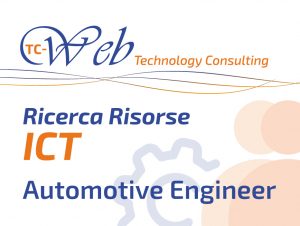 Automotive Engineer
Posizione su Torino con le seguenti skill:
Formazione tecnica (triennale o magistrale) , preferibilmente con indirizzo elettronico/autoveicolo/meccatronico
Nice to have: conoscenza della rete CAN e dei tool di diagnostica della Vector
Nice to have: Esperienza pregressa di attività di SW Test
Buona conoscenza della lingua inglese
Puoi contattarci scrivendo a info@tc-web.it, via telefono al  011 2295193 o venendo a trovarci in sede in Via Venaria 37/c a Torino.
* questi campi sono obbligatori