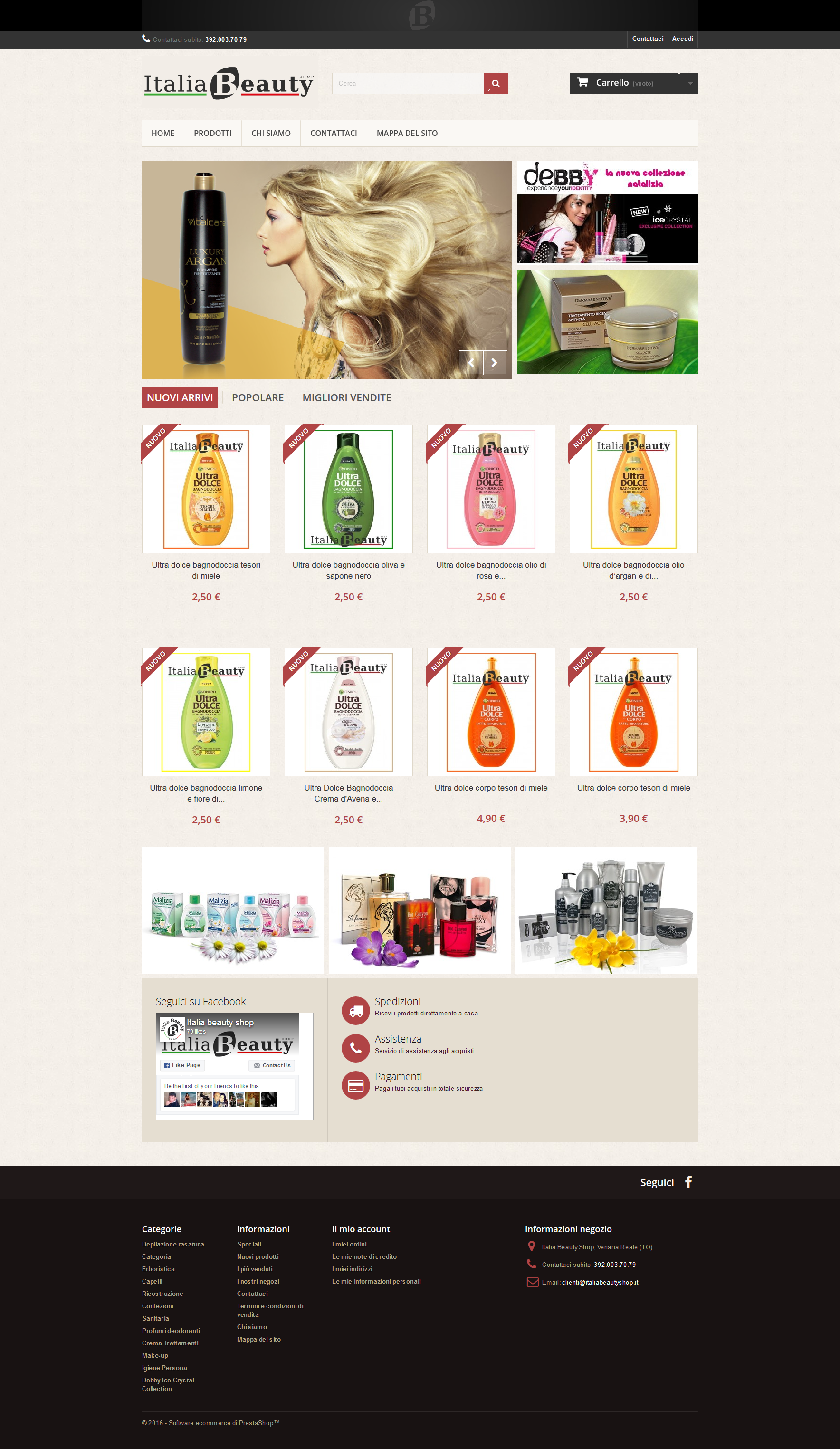 NEW WEBSITE FOR ITALIABEAUTYSHOP!
We have developed the new website of ItaliaBeautyShop – Natural and Organic Cosmetic Products and Personal Care Accessories.
The new showcase site created for this company offers a range of natural and biological cosmetic products as well as personal care accessories.
Through the Website, you will be able to buy any kind of products from classic make up to hair dye, from nail reconstruction to hair removal. Check out the vast assortment of natural cosmetic products and phytotherapy!
Go visit www.italiabeautyshop.it and if you are thinking about creating your own e-commerce website contact us right away at info@tc-web.it or by phone at 011 2295193 !