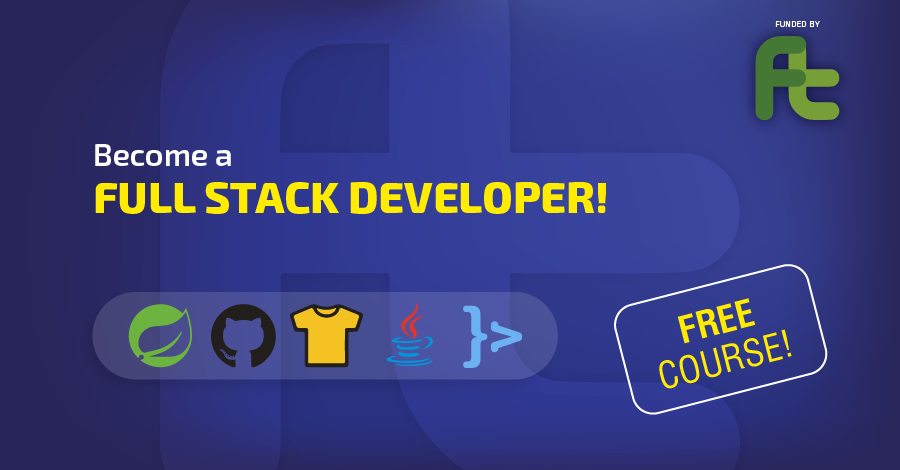 FREE Course to become a FULL STACK DEVELOPER!
Tc-Web srl in collaboration with Accademia Formaweb, is selecting candidates to join a Specialized training course to become Full Stack Developers, skilled both on front-end and back-end development, working with the most popular framework such as Spring, Bootstrap, MyBatis and Vaadin.
The course of 248 hours is totally funded (free) and aims at job placement for all participants in ICT enterprises. The purpose is to educate and place all students in companies requiring specialized and skilled developers with supply contracts or directly hired by the company itself.
Requirements:
programming knowledge (better if Object Oriented)
unemployed status
Qualifications:
Scientific Bachelor's / Master's degree (Mathematics, Fisics, Engineering, Information Technology, etc.)
IT/scientific/ technical High School Diploma with proven experience in ICT field.
NEXT EDITION:
There are only 12 positions available, so it's of the utmost importance to send your candidacy (with your CV attached) to our e-mail address info@tc-web.it, don't miss this chance to become a full stack developer!
For more information email us at info@tc-web.it or call the 011 2295193
Course Web Page: Full Stack Developer Course