Renewed UI for Intra-ACP GCCA+ webpage
A new collaboration between TC-Web and Tamagolab studio led to a new UI to the Intra-ACP GCCA+ webpage. The project objective is to strengthen the ACP countries' capacity to build resilience to climate change, mitigate its effects, and adapt at the national and regional levels.
We are happy to post the new homepage UI designed to user friendly for all kind of devices, desktop and mobile.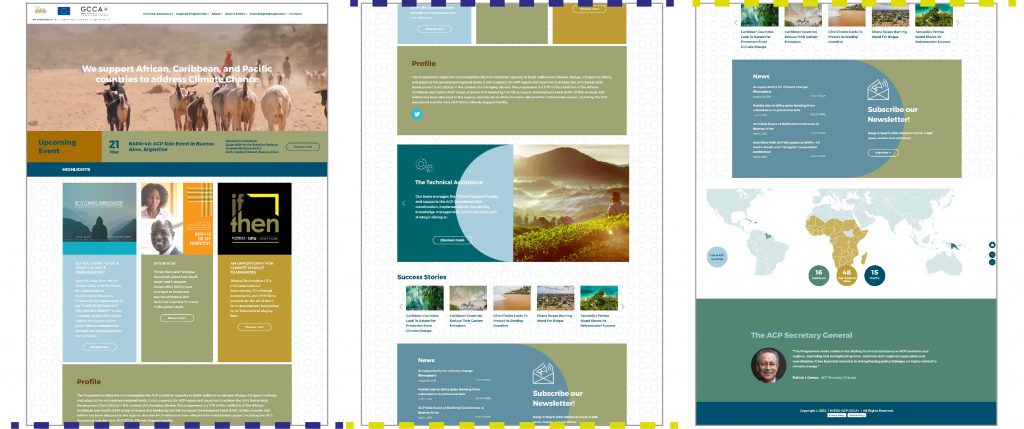 See you soon with many other projects and collaborations!